Facebook Snapshot Report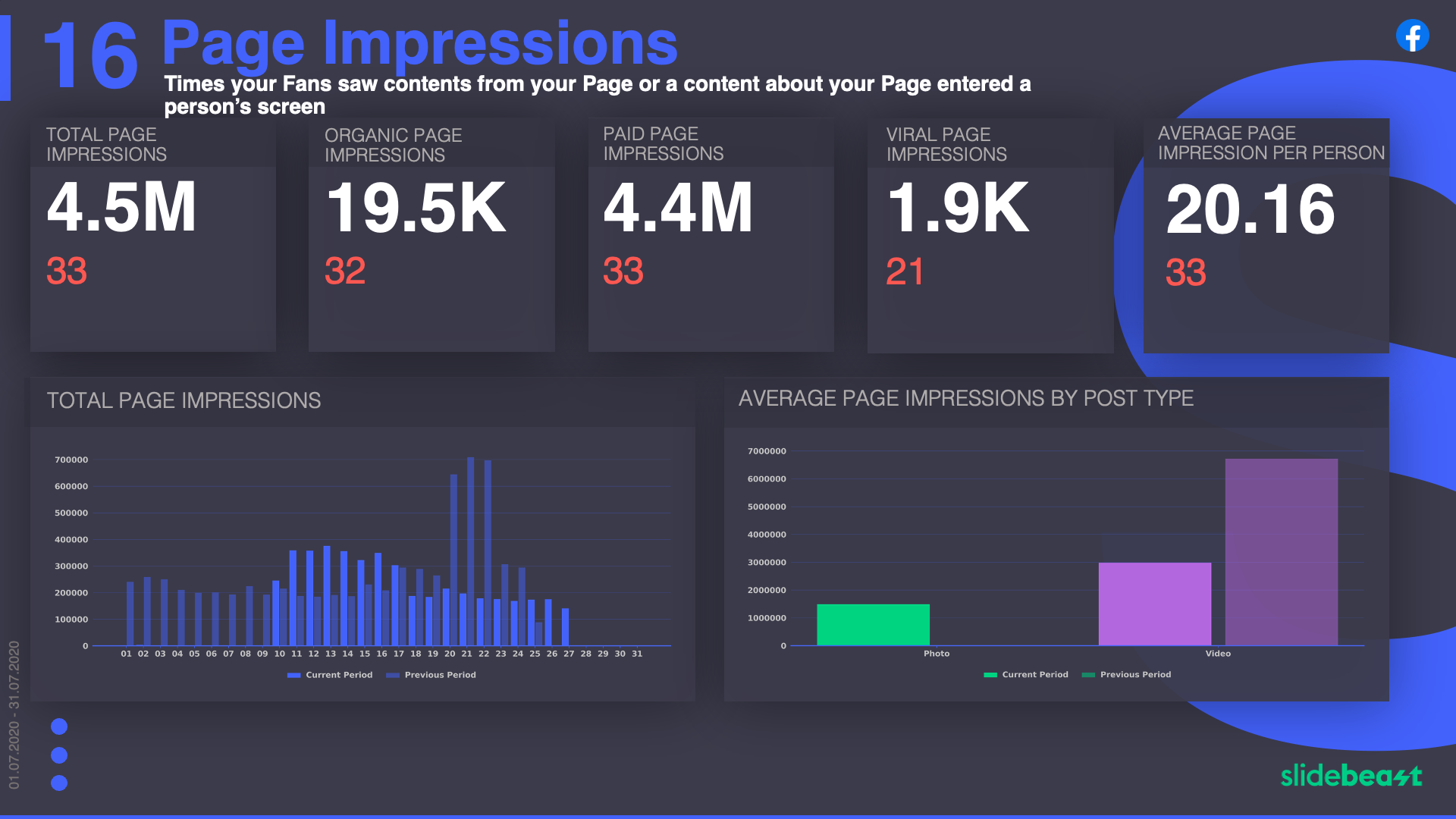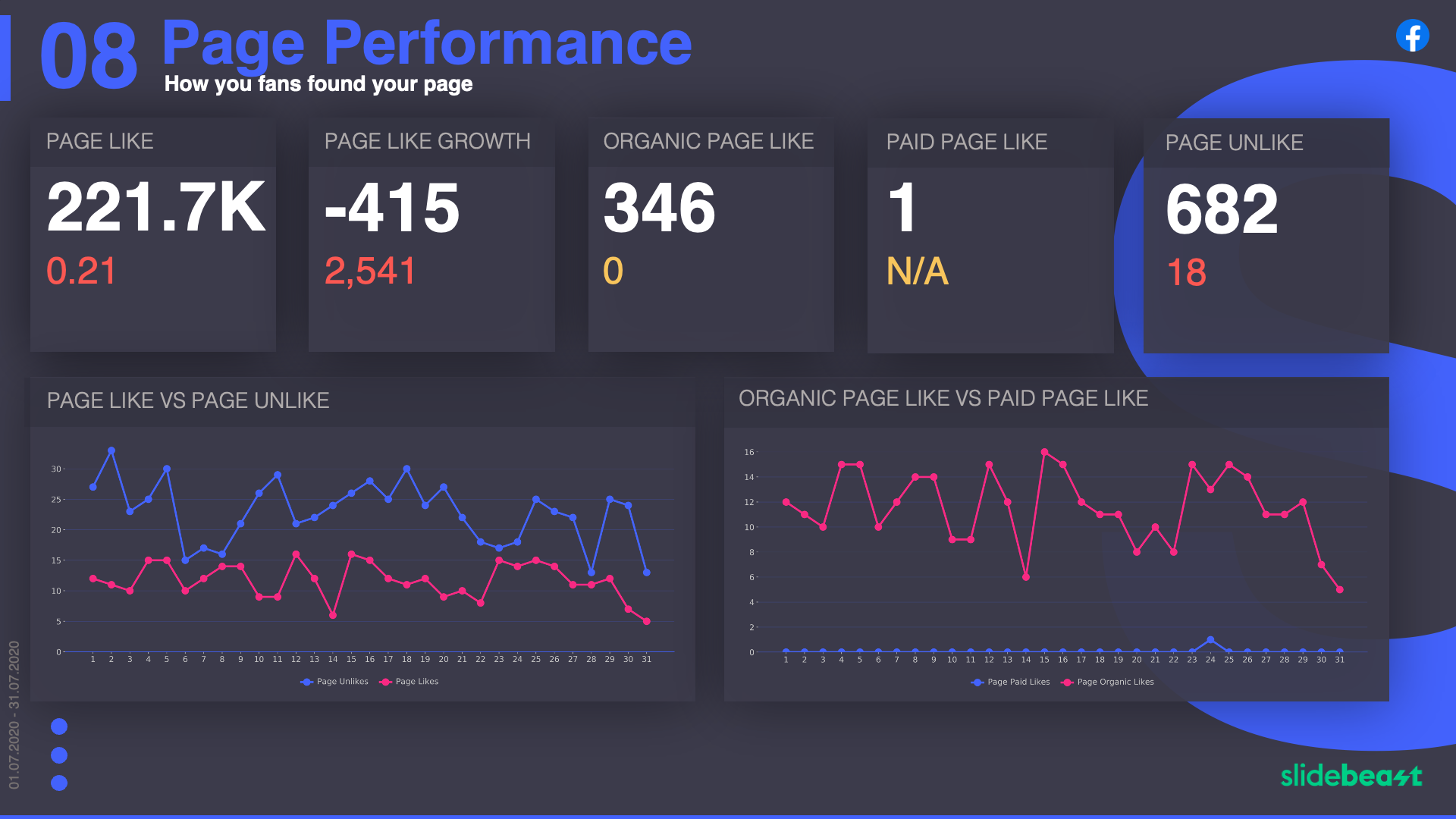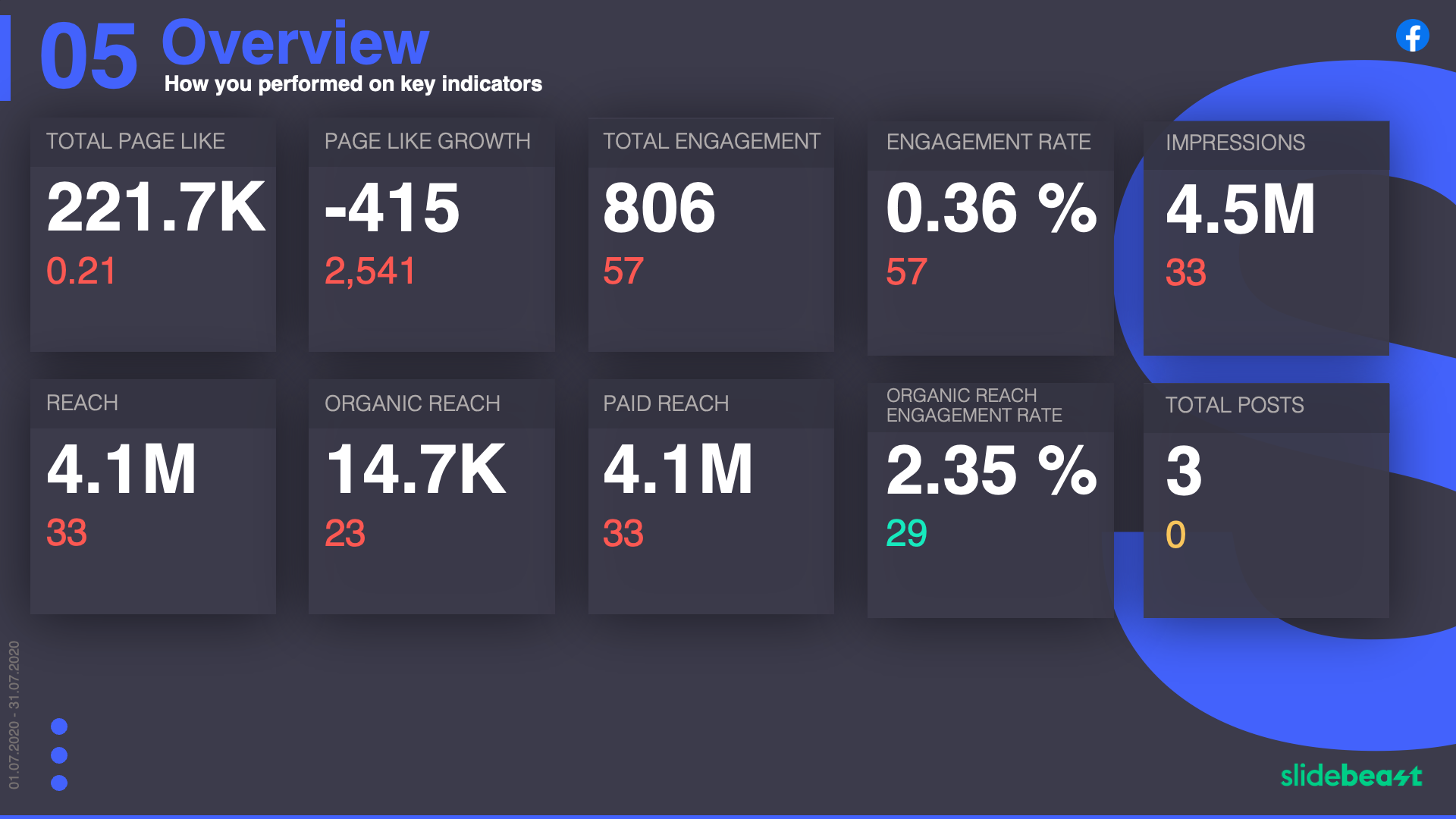 About this Report
Slidebeast's Facebook Snapshot Report is your go-to tool for a quick, comprehensive overview of your Facebook performance. This template provides a snapshot of key metrics and insights, giving you a clear and visually appealing summary of your Facebook presence.
Featured Metrics
Key Indicators

Followers Growth

Impressions & Reach Overview

Profile Activity Overview

Post Performance

Stories Overview
Connected Sources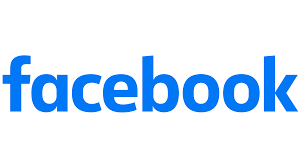 Report Sections
Intro
Overview
Followers
Impressions & Reach
Profile Activity
Posts
Stories
Competition
Insights
Who should use this template?
Tailored for a broad audience engaged in managing and analyzing Facebook content, this template is suitable for roles across content creation, marketing, and audience engagement.
Social Media Managers:

Quickly assess overall Facebook performance for strategic adjustments.

Content Creators:

Understand the impact of your content at a glance for efficient content planning.

Marketing Teams:

Communicate key Facebook insights to stakeholders with ease.

Brand Managers:

Monitor brand visibility and performance in a concise format.

Digital Marketing Specialists:

Utilize snapshot metrics for data-driven decision-making.

Agency Professionals:

Provide clients with a digestible overview of Facebook performance.
When should you use this template?
The Facebook Snapshot Report is handy in various scenarios, offering a quick and efficient analysis of your Facebook metrics.
Daily Check-Ins:

Quickly gauge daily performance and make necessary adjustments.

Pre-Meeting Overview:

Provide stakeholders with a concise overview before meetings.

Post-Campaign Reviews:

Assess the immediate impact of recent campaigns on Facebook.

Periodic Performance Checks:

Use for regular reviews of overall social media strategies with a focus on Facebook.

Before Strategy Adjustments:

Gain a quick snapshot before making strategic adjustments.

Audience Engagement Quick Look:

Understand key engagement metrics for a specific timeframe.

Post-Trend Participation Analysis:

Quickly analyze the impact of participating in trends on Facebook.

Monthly Performance Highlights:

Summarize key monthly highlights for easy reporting.