Instagram Post Performance Report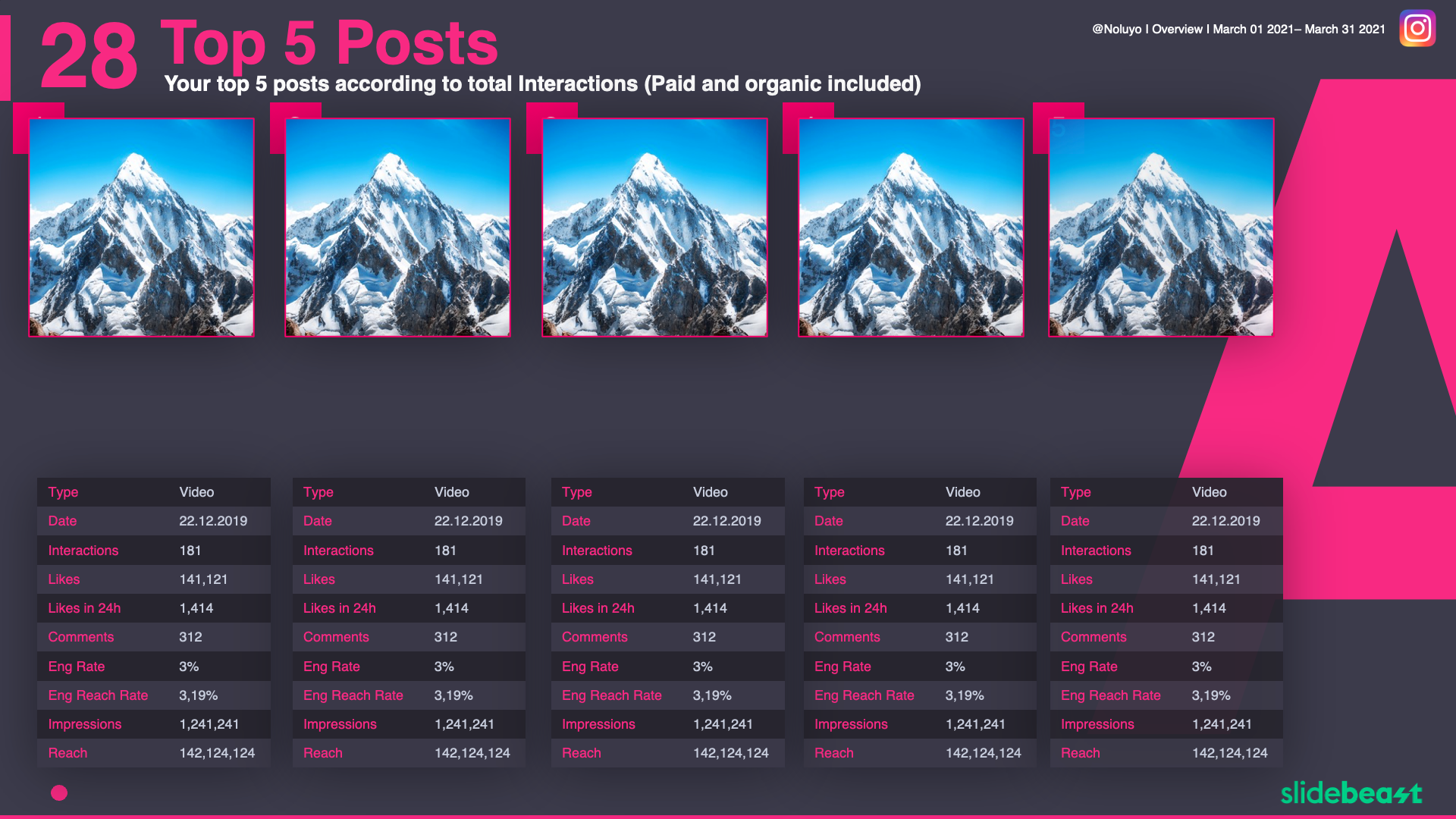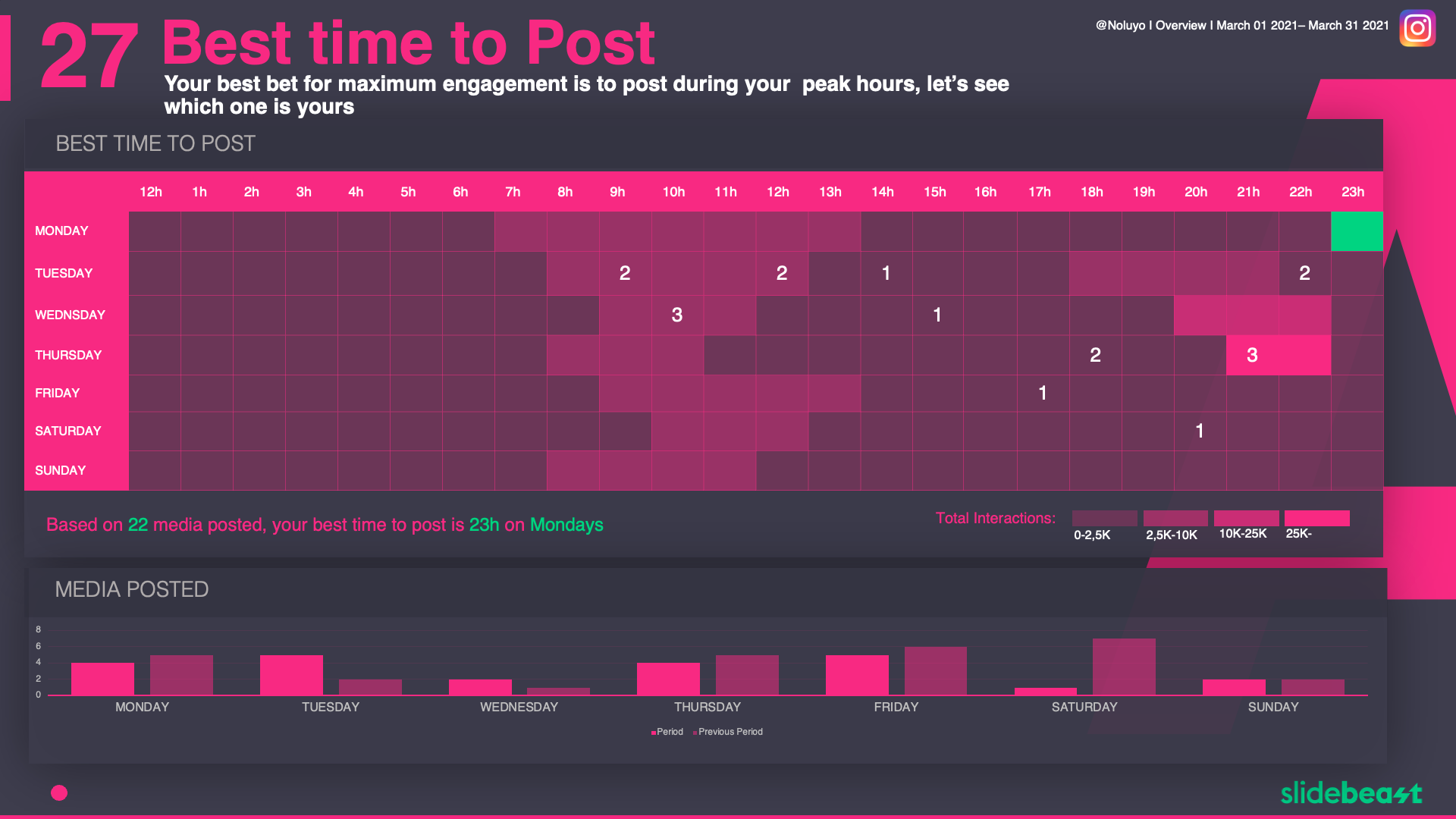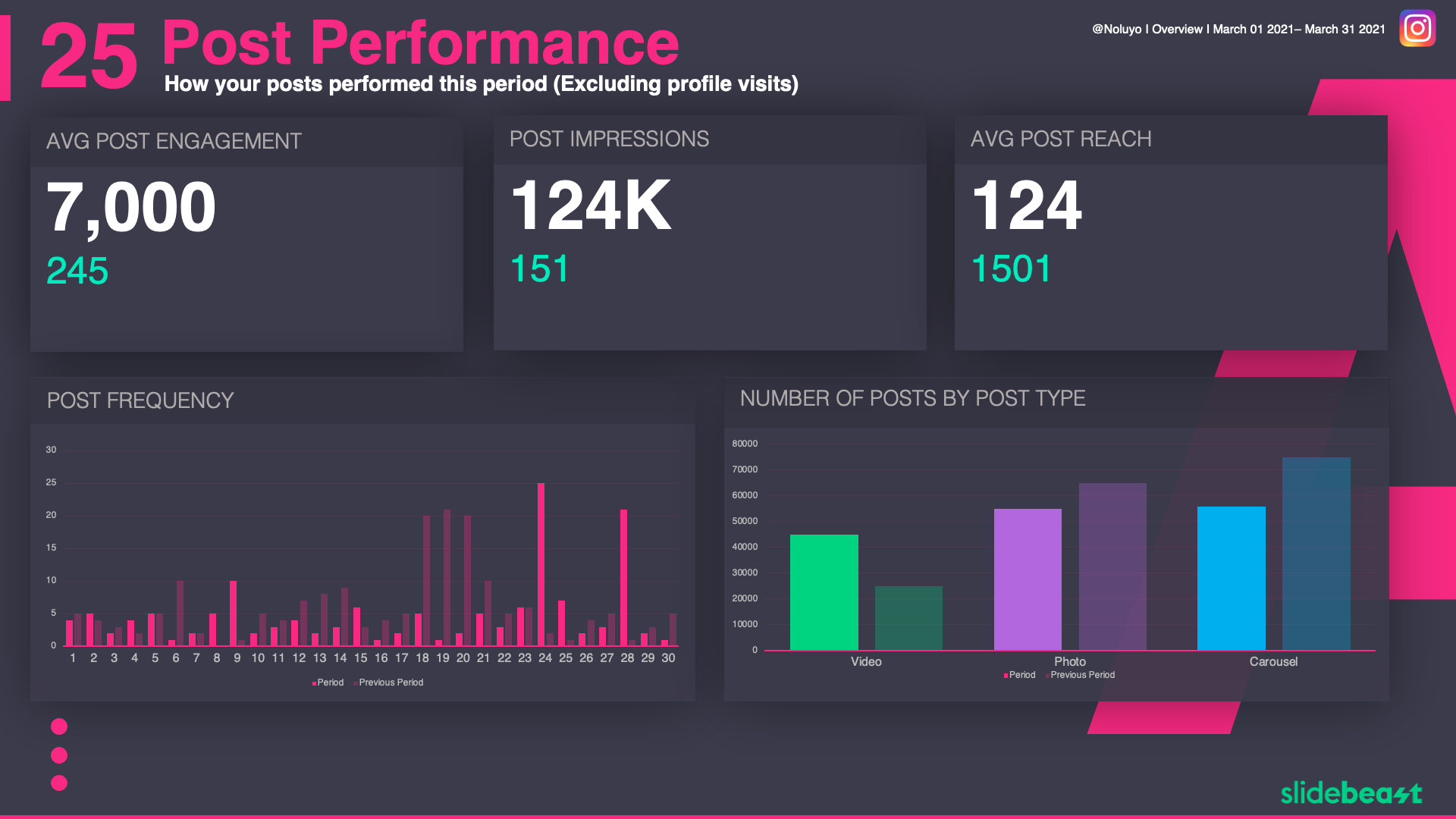 About this Report
With this template track engagement, identify top-performing posts, and refine your approach with data-driven insights. This template is your go-to for enhancing your Instagram presence and aligning with business objectives.
Featured Metrics
Post Performance

Post Types

Best time to Post

Top 5 Posts

Top 5 Photo Posts

Top 5 Video Posts

Top 5 Carousel Posts

Competitive Outlook

Data Table
Connected Sources
Report Sections
Intro
Overview
Posts
Competition
Insights
Glossary
Who should use this template?
The Instagram Post Performance template is ideal for social media managers, content creators, digital marketers, and anyone involved in Instagram marketing. Whether you're an individual influencer, a brand, or part of a marketing team, this template helps analyze post effectiveness, track engagement, and optimize content strategy for maximum impact on the platform.
Social Media Managers: Overseeing overall content strategy and engagement on Instagram. Content Creators: Individual creators focused on building and maintaining an Instagram presence.
Digital Marketing Managers: Managing Instagram as part of broader digital marketing strategies.
Influencer Managers: Those responsible for managing influencers and their Instagram content.
Business Owners and Entrepreneurs: Managing their own Instagram presence as part of business marketing.
Content Marketing Teams: Teams dedicated to creating and optimizing content for Instagram.
Advertisers: Running paid advertising campaigns on Instagram.
In-House Video Production Teams: Teams responsible for producing video content for Instagram.
Those Focused on Trend Participation: Individuals actively participating in and leveraging trends on Instagram.
Anyone Responsible for Instagram Content: Individuals and teams directly involved in creating, managing, and strategizing Instagram content.
When should you use this template?
The Instagram Post Performance template should be used in various situations to maximize its effectiveness. Here are key instances when individuals and teams should use this template:
Weekly or Monthly Reviews: Conduct regular reviews to analyze post performance and engagement.
After Specific Campaigns: Evaluate the success of Instagram posts after running targeted campaigns.
Before Content Planning: Use the template to inform content planning for upcoming posts.
Post Major Product Launches: Analyze post performance after launching new products or services.
During Goal Setting Sessions: Use the template to set performance goals and track progress.
When Testing New Content Formats: Use the template when experimenting with new post formats or styles.
Before and After Content Optimization: Track performance before and after making optimizations to content strategy.
After Significant Changes to Posting Schedule: Assess engagement after adjusting the posting schedule.
Before Content Audits: Use the template to guide content audits and identify areas for improvement.