Instagram Impressions & Reach Report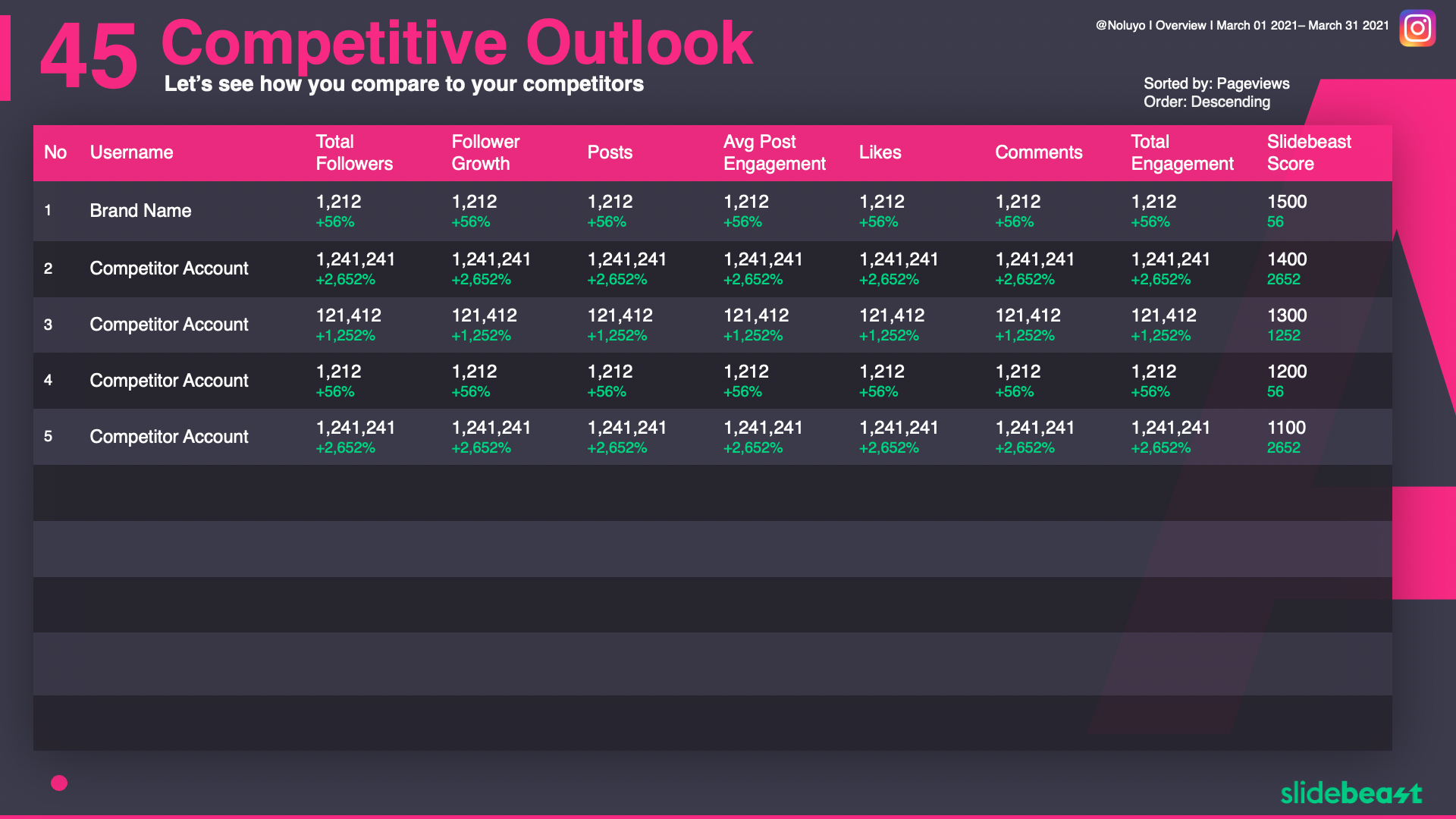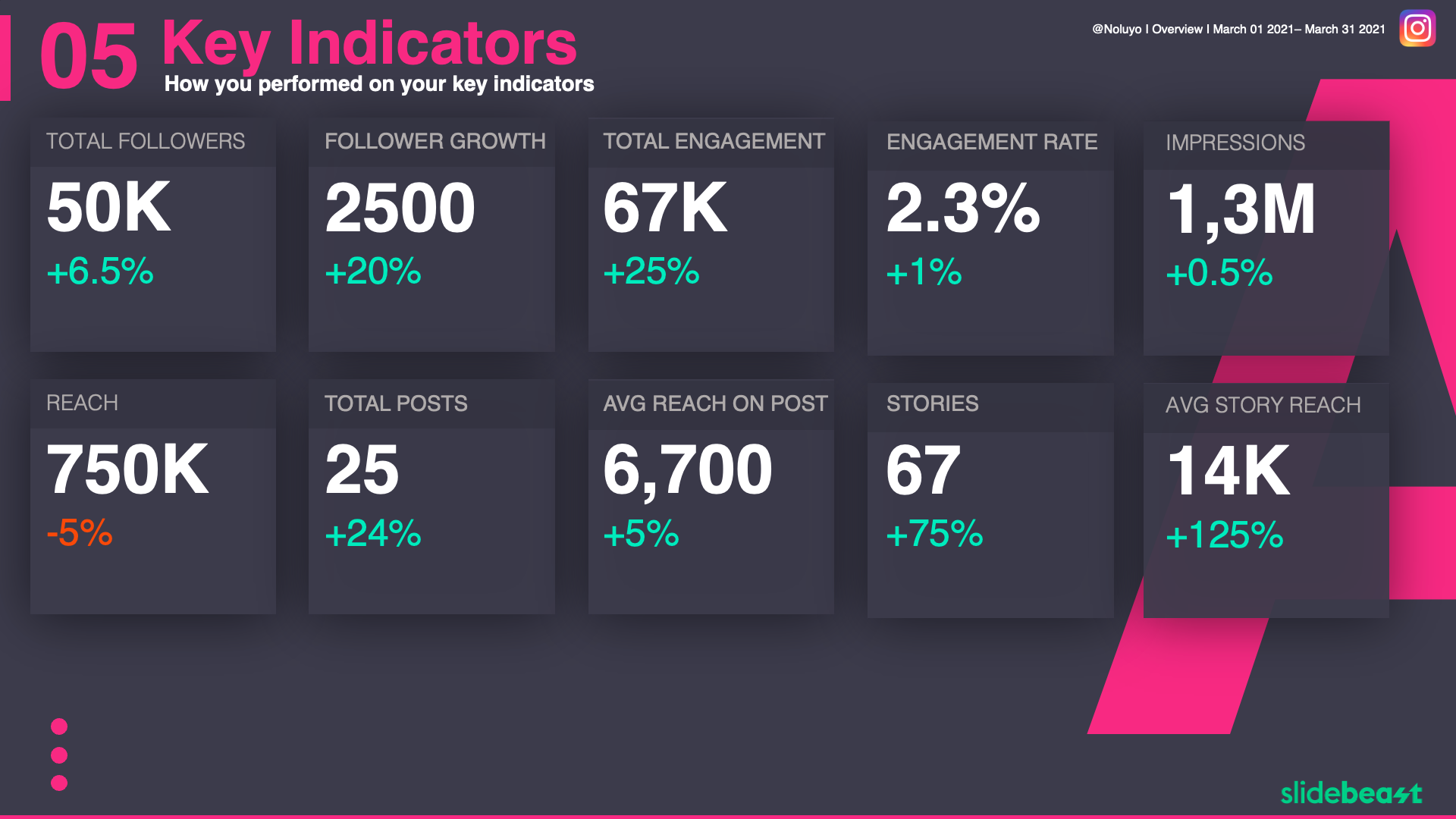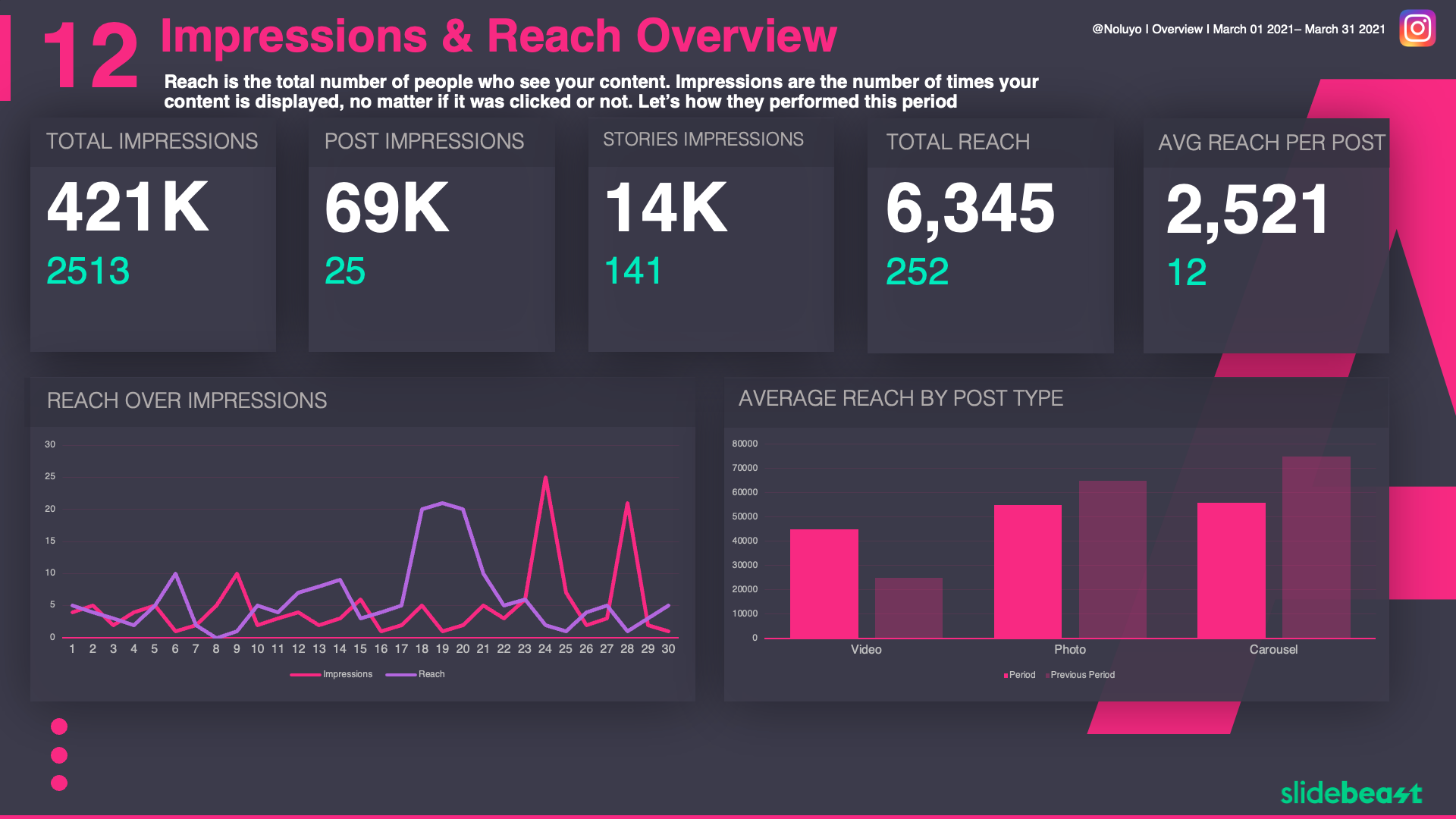 About this Report
Slidebeast's meticulously crafted Instagram Impressions & Reach Report template is a definitive solution for illuminating the intricate metrics governing your Instagram content. Offering a comprehensive analysis of impressions, reach, and engagement, this report template serves as a navigational compass for strategic content optimization.
Featured Metrics
Key Indicators

Impressions & Reach Overview

Impressions & Reach

Impressions

Reach

Competitive Outlook
Connected Sources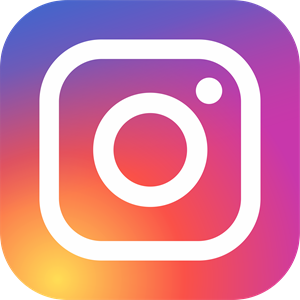 Report Sections
Intro
Overview
Impressions & Reach
Competition
Insights
Glossary
Who should use this template?
This template caters to professionals at various echelons of business and marketing hierarchies:
Social Media Managers: Oversee Instagram strategy, ensuring follower engagement aligns with broader social media goals.
Content Creators: Understand audience preferences, optimize content, and attract a larger following.
Digital Marketing Managers: Manage Instagram as part of the broader digital marketing strategy, focusing on follower growth and engagement metrics.
Influencer Managers: Optimize follower growth for influencers, ensuring collaborations align with follower demographics.
Marketing Directors: Utilize follower analytics to inform the strategic direction of marketing efforts.
Business Owners and Entrepreneurs: Manage and grow their Instagram presence, understanding the audience for effective brand representation.
Community Managers: Foster engagement within online communities, utilizing follower data to enhance community interactions.
Public Relations (PR) Professionals: Incorporate Instagram analytics into PR strategies, ensuring alignment with broader communication goals.
Advertisers: Monitor follower growth and engagement for effective targeting and optimization of paid advertising campaigns.
Analytics and Insights Specialists: Analyze follower data for deeper insights, enabling the creation of data-driven strategies for audience engagement.
Campaign Managers: Assess the impact of campaigns on follower growth, optimizing strategies based on follower analytics.
When should you use this template?
The Instagram Followers Report template serves as a versatile tool for gaining insights into your follower base. Leverage it in key scenarios to assess performance:
Monthly Performance Reviews: Track trends and identify areas for improvement in your content strategy.
Post Campaign Assessments: Understand the impact of marketing efforts on audience acquisition and retention.
Before Content Planning Sessions: Align upcoming content with audience preferences and trends observed in previous months.
Post Major Product Launches: Gauge audience interest and tailor future content after launching new products or services.
Post Achieving Follower Milestones: Celebrate successes and identify opportunities for continued growth.
Post Collaborations or Partnerships: Evaluate the impact of collaborations on your audience.
Before Sponsored Content: Ensure collaborations align with your audience and brand image before running sponsored posts.
When Testing New Content Formats: Understand what resonates best with your audience when experimenting with new post formats.
Before and After Content Optimization: Track the impact of content strategy changes on engagement and growth.
Before Content Audits: Identify areas for improvement and ensure content aligns with evolving audience preferences during content audits.